So I really need to get on the stick and post my Gooseberry Patch recipes out of Church Suppers! I have actually cooked 9 so far and loved each one but just haven't found the time to post! So here we go with #4!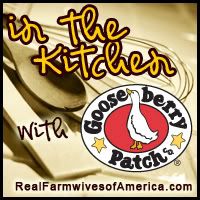 I will tell you a secret - I am not a huge fan of chocolate - oh pick yourself up off the floor, I like it, I just don't crave it and really don't feel the need to eat it very often but this recipe was amazing and the cherry flavor just tastes so good with the chocolate!
Black Forest Cherry Bars:
And then really it has cherry flavored alcohol in it - my gosh who could say no to that?
While I do have a plethora of alcohol to choose from I did not have any cherry flavored brandy but I did have just enough left of my favorite black cherry rum! While I do not know the difference between cooking/baking with different alcohols (I just went for it), this tasted pretty awesome and didn't seem to affect the consistency of the cake.
I love the flecks of red in the batter!
Here it is about to go in the oven - and that Ladies and Gentlemen is the last photo I have - between fighting Chris and the kids for my half of the 9x13 and eating my half there was no time for fancy pictures - it was just gone! Once it is done you put 2 cans of cherry pie filling on top and then serve it with whipped cream - it was pretty (you can take my word for it) and it was delicious! Funny thing is I have made it once more since the first time and I we still ate it faster than I could get any pics of the finished product!
My Facebook status while this was in the oven was:
Black Forest Cherry Bars:
3 21oz. cans cherry pie filling
18 1/2 oz. pkg. chocolate cake mix
1/4 c. oil
3 eggs
1/4 c. cherry flavored brandy or cherry juice
6 oz. pkg. semi-sweet choc. chips
Whipped topping!
Refrigerate 2 cans of pie filling until chilled. Using an electric mixer beat together remaining can of pie filling, cake mix, oil, eggs and brandy or cherry juice until well mixed. Stir in choc. chips. Pour into a lightly greased 13"x9" baking pan. Bake at 350 degrees for 25 to 30 minutes, until toothpick tests clean; chill. Spread chilled pie filling evenly over cake. Serve with whipped topping, if desired. Serves 10-12 or in the case of my family it only serves 5!
Lovin' everything I have been cooking from my
Gooseberry Patch
Church Suppers cookbook - won't be much longer till I will be giving away a copy!